Three Kitties Set Out to Sea
Price for this songbook: $25, which includes shipping and handling within the USA (click for order form). Three adventurous kitties set out to sea aboard their 16th century ship the Bold Catspaw. As they sail the Seven Seas they dine on flying fish and sea rats. Next they encounter a pirate ship crewed by scurvy dogs. Then they discover a tropical island of feline delight. This fanciful tale is composed as a song, with full musical notation provided.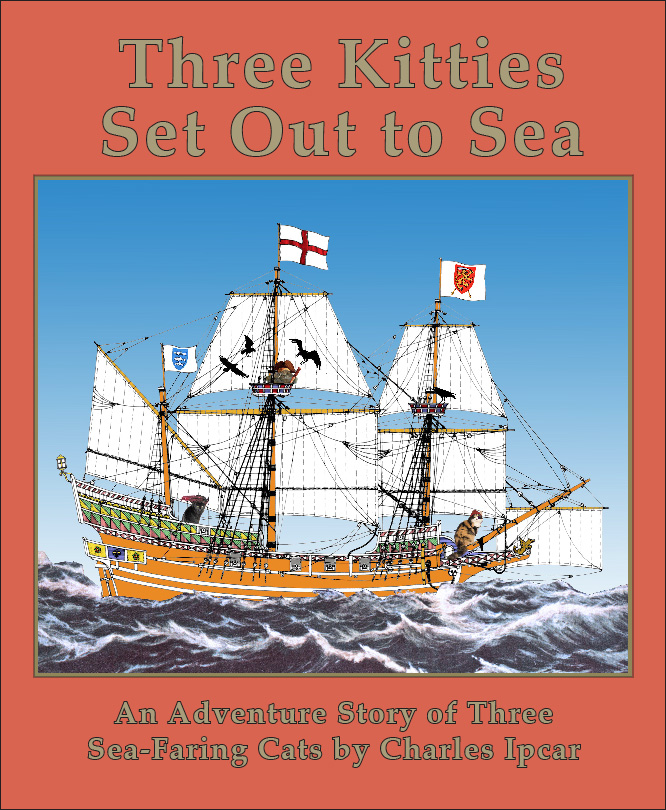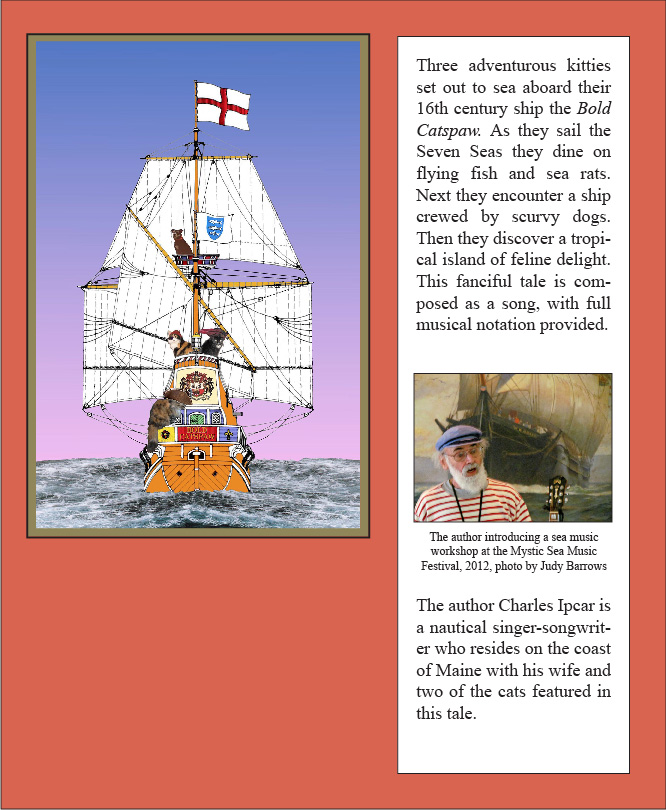 ---
The contents of this website are owned by Charles Ipcar.
All images and text on this site are the work of Charles Ipcar unless otherwise noted.
Copyright © 2014 Charles Ipcar
All rights reserved.